Who wouldn't want to spend their last days of freedom partying in Sin City? Ladies, we know you're dying to let your inner bad girl get wild before you run off and get hitched. So before you're locked down for life, grab a few of your best girl friends and prepare for a few nights of debauchery and excitement. Luckily, Las Vegas has always been Turn Up Heaven, so you can't really go wrong with anything you want to do here. But if you're striving for the best bachelorette party ever, then we've found the perfect activities to make all of your wildest dreams come true.
Every bachelorette should feel like a goddess before her big day. Stripper 101 allows women to let loose while giving them the confidence they need to accomplish anything. At Stripper 101, world-class instructors will teach you the basic moves of pole dancing while inspiring you to be free and enjoy your body. There's no need to feel intimidated while you're in the studio because the instructors are friendly and just want to help you unleash your best dance moves. Stripper 101 even has special bachelorette packages, so it's safe to say that they've probably perfected the ultimate party scene for women in Vegas. If you're hoping to own the aisle (and the bedroom) on your wedding day, Stripper 101 is prepared to help you.
Spa
A woman can never go to the spa too often. Before you get married, you should go to the spa as much as possible to relieve those pre-wedding jitters. Planning a wedding is stressful! You deserve all the relaxation you can get. There are a ton of amazing spas in Las Vegas, but one of our favorites has to be Canyon Ranch SpaClub. This spa is so heavenly that there are two locations in two different hotels in Las Vegas. You can find Canyon Ranch on the fourth floor of the Venetian and the third floor of the Palazzo, spanning 134,000 square feet and offering 120 services and activities. Pamper yourself with a signature massage and the 80-minute Microdermaglo facial. You could even get the $40 day pass to experience the Aquavana, which is a European-inspired thermal oasis designed to relax your muscles, enrich your blood with oxygen and rid your body of toxins. After a day at Canyon Ranch SpaClub, you'll feel ready to take on the world!
With all the partying you'll be doing, you're going to have to stop and eat at some point! One of the best restaurants for bachelorette parties in Vegas has to be Giada. The menu at Giada does a great job of delivering classic Italian recipes with a lighter touch while the environment caters to a feminine appeal. Enjoy a 5-course, family style meal with one specialty cocktail per person. Your meal will also include rosemary, grissini and flat bread with a signature seasoning tray. You and your guests can choose between two pastas, two salads and two entrees for the rest of the meal. The finale for this lavish spread comes with an assortment of cakes, cookies and gelatos. Screw your pre-wedding diet. Take a break and indulge in some tasty carbs for your last hurrah on The Strip!
Your bachelorette party is the perfect time to see Britney perform in Vegas. Why? Because all of your girl friends, who also probably definitely love Britney, are already there with you! There's no better way to let loose than to let your inner fan-girl go crazy for the biggest pop princess of our generation. Trust us, Britney is always worth it. Enough said.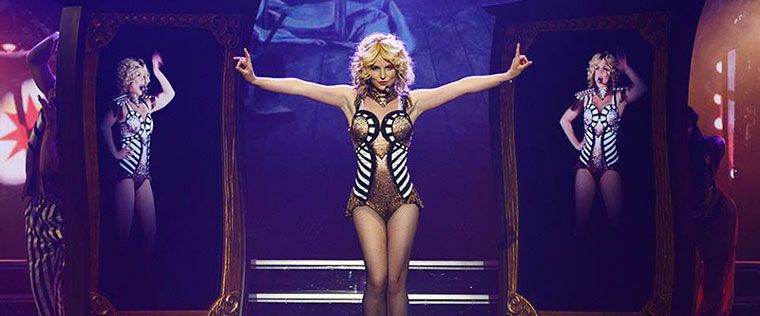 You knew it was coming. The hotties at Thunder From Down Under have been entertaining bachelorette parties in Las Vegas for more than 20 years. Whether you're getting married or not, this show should definitely be on your bucket list. And if you are getting married, this is probably your last chance to ogle at shirtless, pantless men with abs of steel. Ladies, don't waste this opportunity to treat yourself with some salacious eye candy.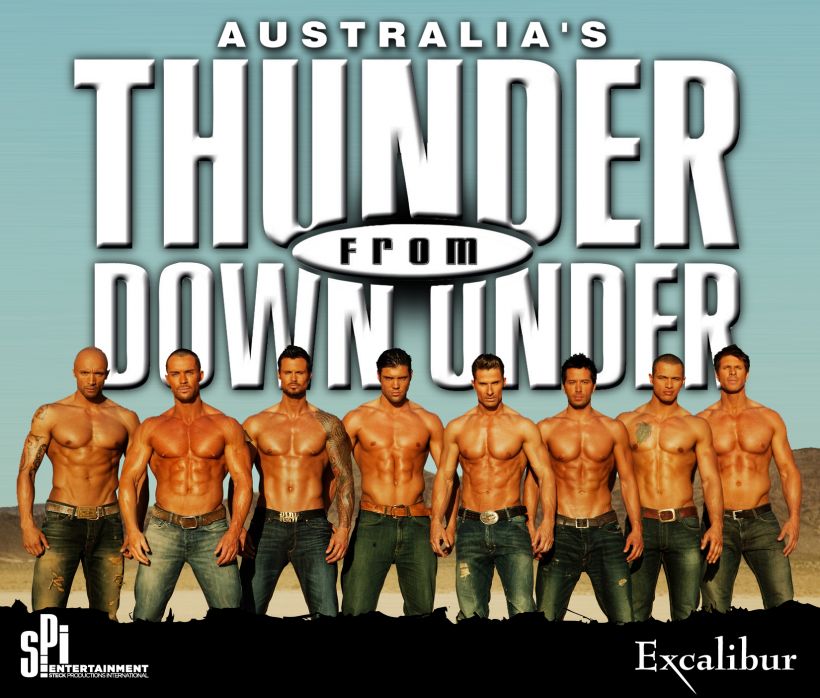 There are so many awesome clubs in Vegas that it's difficult to decide on just one! Club Crawl is the perfect solution to all of your planning problems. With VIP Club Crawl, all you have to do is jump on the party bus and get ready for the ride of your life. The party bus is stocked with booze to keep you buzzed all night while you hit up hotspots, such as TAO, Chateau and Hyde. Your host for the night will even walk you right pass all of the long lines and into the clubs. The best part about this entire experience is that you won't be stuck in one place for too long because the party bus picks you up and drops you off at a variety of clubs throughout the night.
We know you're looking forward to having a great time in Vegas, but don't drink and drive! Plan ahead and click here for the best transportation options in the city.