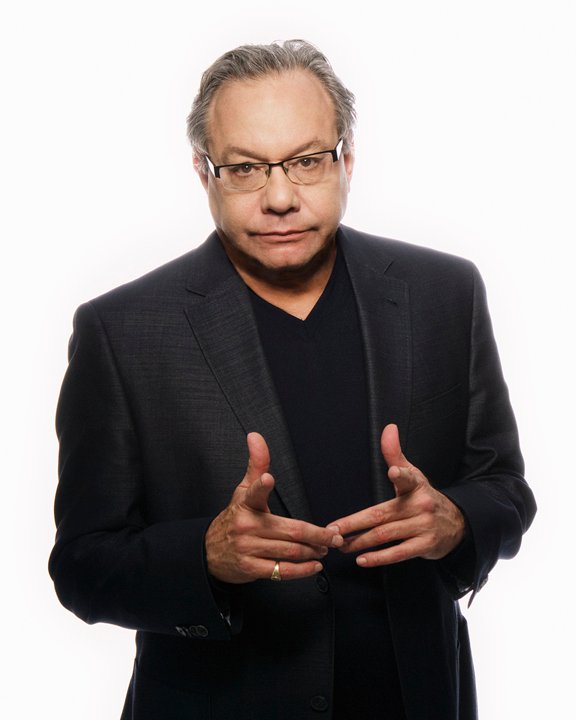 In a laughing mood? That's probably because you haven't gambled away all your money yet.
But seriously, folks: Las Vegas is a town that loves to laugh, and if you're looking for a fun comedy show, you've definitely come to the right place. Some of the most famous comedians in the world make people laugh here every night, others visit regularly, a few only drop in from time to time (sometimes without advance notice). Still, every serious comic will tell you that Las Vegas audiences might be the most challenging, yet are always the most rewarding.
Let's start with current resident headliners: King of the prop Carrot Top makes you laugh with his nonstop chatter and clatter, even in spite of yourself (Luxor). Lovely Rita Rudner (Venetian) is the queen of the underhanded zinger. George Wallace simply strolls onstage at the Flamingo and tells it like it is. Roseanne Barr (Tropicana) is every bit as unbashful as ever. And downtown's Plaza is home to not one but two of the most lovable guys to laugh with on the planet: Louie Anderson and Billy Gardell. On the more raw end of the scale are Eddie Griffin (Rio), Andrew Dice Clay, Steve-O and Tom Green (all Hard Rock Hotel) and local favorite Vinnie Favorito (Flamingo).
Then there are regular visitors like Jerry Seinfeld (Caesars Palace), Rodney Carrington (MGM Grand), Bill Cosby, Bill Engvall, Whoopi Goldberg and Carlos Mencia (all Treasure Island), Chris Tucker (Hard Rock Hotel), David Spade and Tim Allen (Venetian) and the Mirage's all-star rotating headliners, including Jay Leno, Kathy Griffin, Ron White, Margaret Cho, Lewis Black, Seth Meyers, George Lopez, Ray Romano, Kevin James.
If you're not beholden to the Strip, The Orleans casino regularly books amazing talents from the legendary Don Rickles to Bill Engvall, Dana Carvey and DL Hughley (lower ticket prices will make up for the cost of a taxi). For that matter, Palms has been booking the likes of Bill Maher, Sarah Silverman and the Wayans Brothers and the South Point has Ralphie May and others coming soon. Check listings for who's in town when you're visiting—unless you might to plan your trip around one of these appearances.
Looking for something looser and more intimate? Check out Brad Garrett's comedy club in the arcade at MGM Grand—Garrett himself appears regularly, but even when he's not in town, he books talent from the Tonight Show, HBO and Comedy Central all the time. The Improv at Harrah's is at least as strong—David Allan Grier even passed through there a few weeks back. You'll also find club comics at Planet Hollywood, the Riviera, LVH, Orleans…well, almost everywhere actually. Honestly, if you're not laughing by now, maybe you'd better take a look in the mirror. Just kidding!