Looking for the perfect spot to watch the Las Vegas sky light up on New Year's Eve? We've got you covered. Head over to these picture-perfect places on or near the strip to ring in the New Year with a bang.
Fremont Street Experience: Downtown Countdown
For just $40, you can celebrate New Year's Eve at Fremont's Downtown Countdown, which features the "TributePalooza." A total of 13 tribute bands will be playing all night, beginning at 5:30 pm. There will also be live fireworks as well as virtual fireworks on the Viva Vision video screen.
Watching the fireworks atop the world's tallest observation wheel sounds pretty magical to us. Start your year off on top of the world by booking a private cabin or individual tickets. Each cabin accommodates up to 25 guests and includes a full open bar as well as a Champagne Toast at midnight. The observation wheel gives you some of the best views on the strip and puts you in the middle (and above) all the action.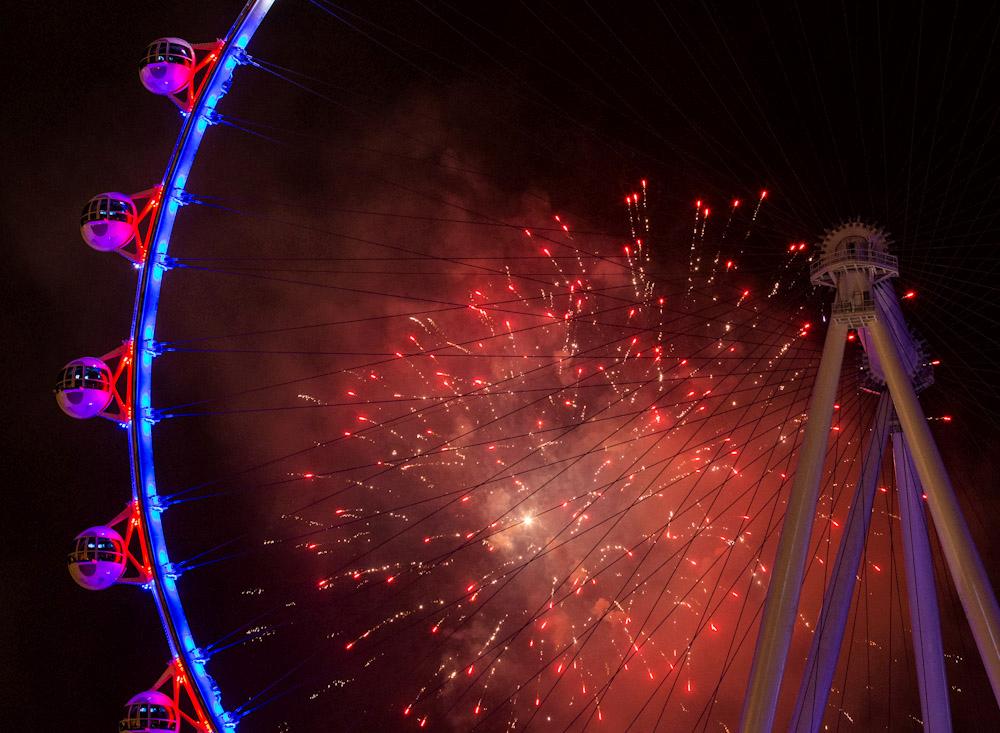 Voodoo Rooftop Nightclub & Lounge
Take a ride up to Rio's rooftop, which is 51 stories high, to watch the fireworks at the Voodoo Rooftop Nightclub & Lounge. The nightclub will have an open bar from 8 pm until 10 pm. You can also jump on the Voodoo Zip Line while you're there. And of course, a proper Las Vegas New Year's celebration just isn't complete without a champagne toast at midnight. Rio is adjacent to the strip, which means you'll have the perfect view of the entire fireworks show.
The Stratosphere
If you're trying to start the new year off on a high note, there's no better place to do it than the highest spot in the city. The Stratosphere's Level 107 Lounge will feature sounds by DJ Stephi K and a champagne toast at midnight. Level 108 will also feature a champagne toast at midnight as well as a club-style party with Claire Sinclair, an unlimited three-hour open bar, models, Go-Go dancers and performance artists. If you're rolling VIP-style for New Year's Eve, you'll also have access to the parties on Levels 103 and 104, which include even more cool stuff. Of course you'll have a spectacular view of the fireworks… because it's the Stratosphere.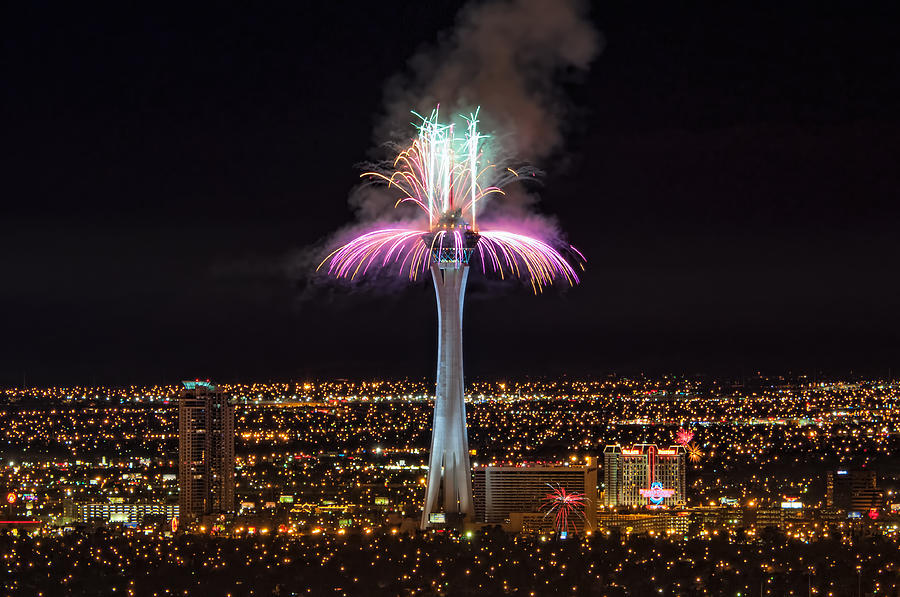 Ghostbar is located on the 55th floor of the Ivory Tower at the Palms. DJ OB One and Mark Stylz will be bringing the party vibe and filling the club's oversized patio with sick sounds. The club's intimate setting is perfect for partygoers who want to celebrate a low-key New Year's Eve while still watching the fireworks. The Palms is also located adjacent to the strip, giving you the perfect bird's-eye view of epic Sin City craziness.
We hope you have a happy new year as you celebrate in style! Also, don't drink and drive! Play it safe by booking transportation to get you where you want to go on New Year's Eve.