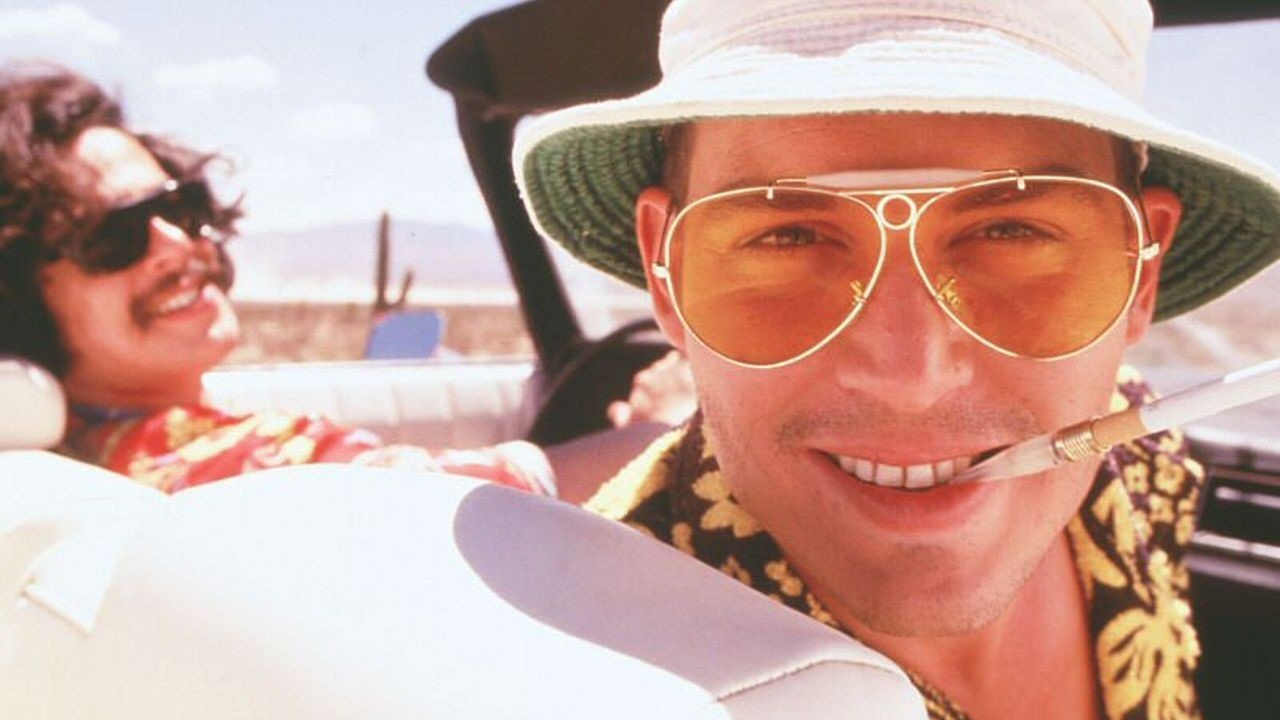 Descending down the casino escalator pure Rain Man-style, pulling all night benders á la Fear & Loathing, or just a Wolfpack outing towards a Hangover, movies usually inspire the best of your Vegas Vacation. We decided to show you the best ways to act out your favorite Vegas movie scenes while visiting the City of Sin.
The Hangover
It's safe to say that this is the most popular Vegas-related movie lately, with a series of Hangover slot machines already well-established inside almost every casino in the city. But if you want to bring your Wolfpack and recreate some of those memorable (and forgettable) moments, there are a few spots you should check out. Staying inside Caesars Palace, even though the emperor himself didn't actually live there, is the perfect start to a Hangover weekend. While the villa they use in the film is actually a staged set in California, Caesars Palace really does have some opulent room choices. Plus, Caesars is where you can hit two movie moments with one stone. Descend down the escalator prepped to count cards just like Dustin Hoffman in Rain Man, or Alan's rendition from The Hangover. Obviously security will take you down if you try to break onto their rooftop for your Wolfpack toast, so try the next best thing at Drai's, Ghostbar or Mix Lounge. Ready to tie the knot like Stu? Well,  "The Best Little Chapel" is a fake, but The Little White Wedding Chapel is definitely real and the same place Britney Spears was married in as well. Look out for Mr. Chow when you're at the oldest free-standing bar in Vegas, Atomic Liquors.
Fear & Loathing in Las Vegas
There are a lot of ways you can pull a crazy bender like Hunter S. Thompson when in Las Vegas, and while we do not recommend binging on a of slew narcotics, there are cool ways to channel your inner Fear & Loathing character. The main hotel, of course, is Circus Circus. That iconic porte cochere with thousands of glowing bulbs above it makes you want to pull in with your convertible car. Meander through the crazy casino floor with its visually shifting rug patterns (while watching out for lizard people), and you can score some pretty sweet deals at this budget hotel. Ready to hit the pedal to the medal? Pretend you're in the Mint 400 desert race just by doing the Mini Vegas Baja Chase, where you'll speed along 15,000 acres of Nevada desert. Or try out the VORE Challenge in a VORE race car for a similar experience.
Oceans 11
Looking to be classy as hell while planning you plan your next con? Then you're staying at Bellagio, my friend. In the remake we all know and love with George Clooney, The Bellagio is the hotel that gets robbed, but in the original 1960 version they hit 5 hotels in one night. When the heist is going down, Bellagio's owner Terry Benedict (Andy Garcia) is watching a boxing match over at MGM Grand, and that string of entertainment still rings true now with MGM being the number one host of big boxing and UFC fights in the city. There are a lot of fights coming up this fall, if you're ready to get your tickets. Just make sure your vault is locked up tight before you go.
Casino

One of the most infamous Vegas movies, tugging on the heartstrings of mobsters everywhere, is Casino. Martin Scorsese painted Vegas in such an entertainingly dangerous light that I have to think, "Who wouldn't want to party there?!" The fictitious Tangiers Casino is really all The Riviera. When talking about the vibe of the real casino during their filming, Scorsese said "The energy was alive, people really winning, yelling and screaming. We couldn't tell them to be quiet in order to get some dialogue - forget it - so we have it all on the soundtrack. It's like a breathing mass of people and machines and money." Nothing I've read quite describes the sound and feel of Las Vegas as perfectly as that line; "a breathing mass of people and machines and money." If you've got your room booked at The Riviera and are ready to feel like a gangster, hit up the Mob Museum for some tips from actual mob history. Then head across the street to the Mob Bar, where you can sip cocktails in a dark lounge, perfect for plotting devious 'mafia-like' acts.